Health
5 Pairs of Cycling Shoes That Work With Peloton Bikes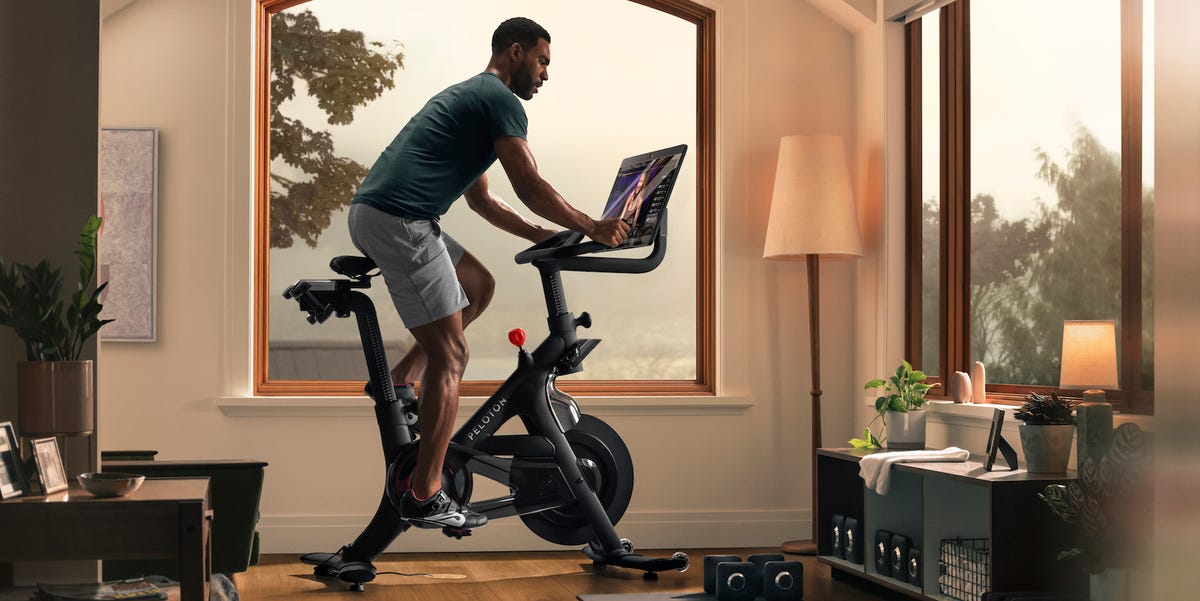 Peloton has become one of the gold-standard names for at-home cycling classes. From the user-friendly bike, inspiring instructors, and endless library of content, it's no surprise why people are flocking to the platform to achieve their fitness goals and weight loss. (This guy lost 100 pounds in six months doing daily Peloton workouts.)
"I want to empower the members to be the best version of themselves. I want them to be strong, resilient, powerful, and empower them to discover what the right kind of movement is for them," Peloton's Cycling Director and instructor Cody Rigsby recently told Men's Health. "Peloton is uniquely positioned as a digital space for people to come together. What I love most is that there is a seat at the table for everyone in various parts of their fitness journey,"
If you've recently invested in a Peloton bike–or any other stationary bike that has clip-in pedals—a key piece of equipment you need to have is a compatible cycling shoes. (Looking for a cheaper option? Here are 6 high-tech Peloton alternatives for at-home cycling workouts.)
You can buy shoes directly from Peloton, but there are also tons of other options out there. One thing you need to know though is that your at-home bike shoes need to have Delta-compatible cleats. (FYI, cleats connect your shoes to the pedals.) These are three-bolt cycling shoes that have a triangle made out of holes to fit seamlessly into your pedals.
If you're in the market for a new pair of shoes for your Peloton, we've rounded up 5 of the best.
Advertisement – Continue Reading Below
Peloton Bike Shoes
Of course, Peloton has their own pair of indoor cycling shoes that are completely compatible with their bike. They feature a breathable upper and mesh vent on the base, as well as a quick ratchet clip and Velcro straps. And they also come with cleats.
Gavin Road Bike Mesh Cycling Shoes
Gavin's bike shoes come with 2-bolt and 3-bolt pedal/cleat system that have a fiberglass-injected nylon sole to help you with transfers. They also were designed with a carbon fiber hook and loop straps, as well as heel cups for more foot stability.
Giro Stylus Men's Road Cycling Shoes
These Giro Stylus shoes have a 3-strap closure for a tight and supportive fit. They're made with a fiberglass reinforced outsole for optimal power transfer, as well as a stainless steel hardware. They also work with all 2-bolt and 3-bolt pedal/cleat systems, in case you want to use them with a non-Peloton bike.
Tommaso Indoor Cycling Bike Shoe
Tommaso
amazon.com
$129.95
These were built specifically for Peloton bikes thanks to its Delta cleats. They have a reinforced toe box and breathable mesh inserts for a comfortable ride, as well as a moisture-wicking liner.
Venzo Bicycle Road Cycling Riding Shoes
Venzo
amazon.com
$159.00
$125.00 (21% off)
Venzo's cycling shoes also come with a pair of Delta cleats that have a 9 degree floating resistance that offer more comfort than fixed cleats. They also have a highly-breathable mesh and synthetic upper for quick drying
This content is created and maintained by a third party, and imported onto this page to help users provide their email addresses. You may be able to find more information about this and similar content at piano.io
Advertisement – Continue Reading Below