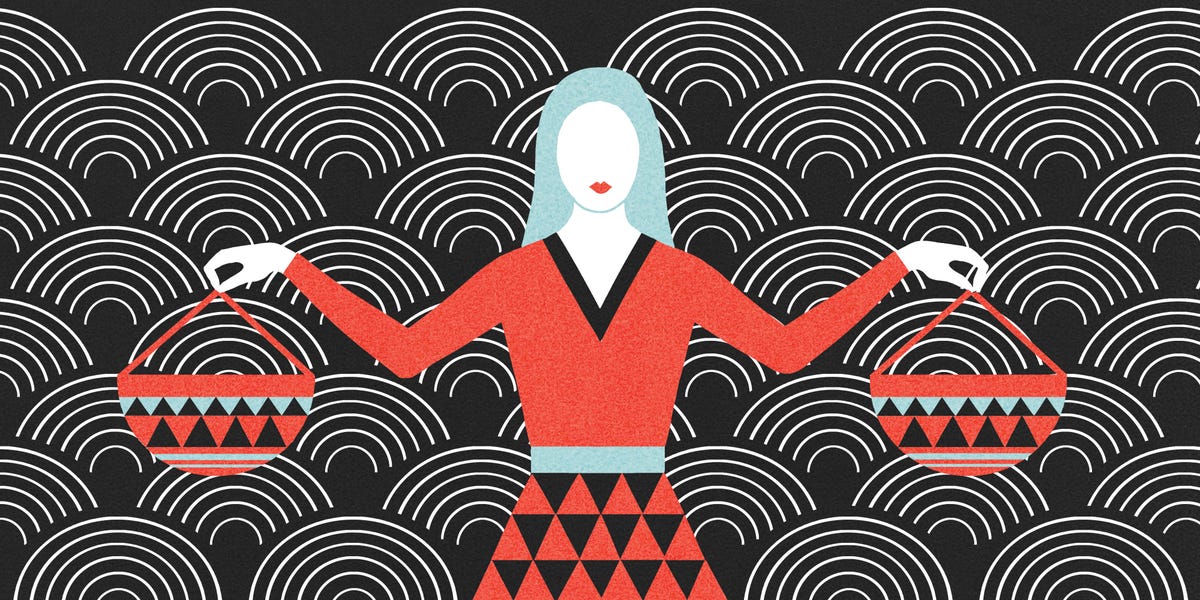 MONTH OF November
Monthly Snapshot: 
Time to build your dreams into reality, Libra. The Sun is making its annual visit to Scorpio and your second house of work, security and money until November 21. Take one or two of those birthday wishes and turn them into doable goals. Then work on them step by step each day.
Things will pick up on November 3, when communication planet Mercury ends a retrograde in YOUR sign. This month, three retrograde planets turn direct (forward): Mercury on November 3, Mars on November 13 and Neptune on November 28. Compared to the SIX retrograde planets we all endured in September, it'll feel like nothing when we're down to just one (Uranus) at the end of the month.
Family and home take center stage on November 12, when the third of 2020's rare Jupiter-Pluto conjunctions lands in Capricorn and your domestic fourth house. A change that's been developing since last spring could reach a big turning point. Your relationship to your mom, a female relative or a maternal figure could figure in.
Hard work and hustle gives way to lighter days when the Sun slips into Sagittarius on November 21, activating your social third house for a month. And major news could come from afar this November 30, when the Gemini lunar eclipse sweeps through your inspirational ninth house. An opportunity to travel (within safe guidelines) or connect with a long-distance collaborator could arrive before the end of this year!
Week 1: November 1-8
Get your groove back
Reclaim your groove, Libra! On Tuesday, November 3, amid the tumultuous U.S. election, there's good news in store for you. Mercury, the planet of communication and technology, ends a dicey retrograde that began on October 13, disrupting your work and money sector—before crashing through Libra since October 27.
For the past week, you may have felt wildly misunderstood—or outright invisible—when you attempted to put yourself out there. Pesky Mercury stops picking on you now. When you raise your hand, you'll FINALLY be called on—and listened to. So polish up your best ideas, forget the frustration of the past couple weeks and start spreading the news. Libra is back!
Week 2: November 9-15
Clearer skies—with a dose of intensity
Things are really on the move this week—in major parts of your life, including home, relationships and work. Now that Mercury's stopped misbehaving, you can shake off the stress and get back to what matters. Those distractions were NOT what you needed, Libra.
But brace yourself: It won't be a gentle re-entry! On Thursday, November 12, supersizer Jupiter makes its last of 2020's three groundbreaking conjunctions (meetups) with transformational Pluto. As these two planetary powerhouses meet in Capricorn and your domestic zone, a breakthrough involving your family, living situation or emotional life is imminent. It may require deep changes, such as a move or a complete restructuring of your day-to-day schedule. Luckily, you've had all year to work toward these shifts. Look back to April 4 and June 30, the dates of the prior two Jupiter-Pluto summits, for clues of what could come to a final head today.
(For more on how the Jupiter-Pluto conjunctions have impactclass="body-el-link standard-body-el-link" ed the world this year, read our post at https://astrostyle.com/plagues-pandemics-jupiter-pluto-conjunctions-in-history-what-astrology-knows/.)
Relationship tension starts to ease on Friday, November 13, when aggravator Mars ends a two-month retrograde in Aries and your partnership zone. Since September 9, your closest ties have been tested. A former flame may have resurfaced, or perhaps an issue you thought was resolved surfaced again. Have you been biting your tongue to keep the peace? Watch out: As Mars corrects course, it could bring a resurgence of resentment. While it's important to clear the air, you don't want to burn a bridge in the process. (Note that today is World Kindness Day, a Libra holiday if there ever was one and a cue to lean into your harmonious nature.)
Sunday, November 15, brings a fresh financial start as the Scorpio new moon kicks off a prosperous six-month chapter for work, money and security. Looking for new clients or a different line or work? This is your prompt to start circulating your resume. Tweak your budget, especially with holiday-shopping season about to begin. If you're making a wish list, put a few practical items on there that will bring pleasure and ease to your life in the coming months.
That Vitamix for your smoothies and healthy soups is pricey on its own and probably more than you'd feel comfortable asking for during a pandemic pinch. But wouldn't yclass="body-el-link standard-body-el-link" ou rather have THAT than a bunch of socks and useless tchotchkclass="body-el-link standard-body-el-link" es? Pro tip: Certain crowdfunding and wedding registry sites allow you to "fundraise" for any-occasion gifts. Set one up with your gifting circle and hack the holidays by asking people to donate what they can to your Chrismukkah kitty.
Week 3: November 16-22
Watch your spending
On Tuesday, November 17, Mercury and Uranus will face off across your financial axis. It's a day when you could spend impulsively or feel the pressure of work demands and money-related worries pushing you to the brink. Instead of stressing out, get innovative. Reach out to your most tech-savvy and creative contacts for help instead of trying to figure this out solo!
On Saturday, November 21, the Sun enters Sagittarius and your communication zone for the next four weeks. You've been working hard all month, but Libras thrive by building a network. Kick off your holiday season by slipping away from the grind and mingling. This is a great time to socialize and connect (even if you have to do it masked and at a distance). People will be especially receptive to what you have to say now. From clever social media posts to email blasts to stimulating conversations, find every outlet to connect around your bright ideas.
Week 4: November 23-30
Fresh energy
Bring back the integrity—and the inspiration! The last chunk of November may be its most eventful. For starters, hazy Neptune ends a five-month retrograde in Pisces and your health zone on Saturday, November 28. If you've fallen off the wellness wagon since the summer, you can get back to regular practices and healthy habits again. Cut back the sugar (Libra's biggest vice), load up on dark leafy greens and restock your supplements.
If clutter's crept into your life, make like fellow Libra Marie Kondo and start parting ways with stuff that doesn't "spark joy." If guilt-tripping Neptune makes you feel conflicted about that, don't just toss your stuff in the landfill. Donate, upcycle or sell online and then donate the profits to charity. With the holidays around the corner, there are plenty of opportunities to combine your decluttering with do-gooding!
The month ends on Monday, November 30, with a lunar (full moon) eclipse in Gemini and your visionary, expansive ninth house. A big goal or project you've been working toward since as far back as the May 22 Gemini new moon could come together today. Maybe you've been excited, but your enthusiasm didn't quite translate into a clear, concrete plan. Get ready to hit warp speed on an entrepreneurial venture or a project that involves education, publishing or cross-cultural connections.
This is the first Gemini eclipse in a series rippling across your communication axis between June 2020 and December 2021. Everything from your mindset to the way you express yourself to the communities you belong to could undergo seismic shifts. This is an especially fruitful time for writers, teachers and speakers. Time to start that blog or design your virtual workshop? The ninth house also rules travel, which has likely been a frustrating topic for Libras with wanderlust. While you may not be able to hop on a plane to your bucket-list destination, this eclipse will open a portal for horizon-expanding adventures, whether they come with a "wheels up" or not.
LOVE & ROMANCE:
Me or we? Love planets Venus and Mars are in opposite signs this month, activating your houses of individuality and relationships. Your ruler, romantic Venus, is in Libra until November 21, making you extra magnetic and attractive—and putting thoughts of amour front and center!
This might feel like prime time for a romantic revolution, BUT…for the rest of the year, lusty and stressful Mars is in Aries and your seventh house of committed relationships, and it's retrograde from September 9 until November 13. You could have been dealing with relationship setbacks, reversals or breakdowns over the past couple months, or possibly the unexpected return of an ex.
The diciest day of that two-month span could be November 9, when Mars and Venus make an exact opposition, a tricky day for getting on the same page. Plan to compromise on a few points, but know where your bottom line is. And then buckle up! Venus will also get into cosmic clashes with Pluto, Jupiter, Saturn AND Uranus before the month is through, indicating that a lot of stuff is going to come up and will need to be hashed out and negotiated.
Because that trio of heavy-duty planets are in your domestic quarters, family or home issues could figure in. Are you trying to please your relatives or keep the peace at your own expense? Are you stuck at home due to pandemic restrictions? Cabin fever and lack of a Libra social life could be interfering. The magic word—balance—should be made your mission.
On November 21, Venus moves into Scorpio and your second house of finances and security until December 15. You'll be craving more stability, but don't look "out there" for it. During these three-plus weeks, start to do practices that will ground you and help you feel anchored in yourself.
Key Dates:
November 9: Venus-Mars opposition
You might revert to some old behavior patterns when the cosmic lovebirds start chirping out of harmony. And because Venus is your ruling planet, this could hit you hard. But you don't have to succumb to old fears or anxieties. Try to trace them to their ancient source, and adamantly remind yourself that that was then, and this is now!
MONEY & CAREER:
Make your voice heard again! Communication planet Mercury ends a signal-scrambling three-week retrograde that disrupted technology and interpersonal affairs from October 13 to November 3. You've been hit especially hard since October 27, when Mercury reversed through Libra, delaying projects and leaving you feeling wildly misunderstood. Now stalled plans and backlogged decisions can move ahead again.
On November 15, the annual Scorpio new moon brings fresh-start energy to your second house of work and money. You could get news of a job opportunity or a great client lead in the coming two weeks. Ready to start your holiday shopping? Sit down today and make a budget, looking for ways you can either save (is anything NOT on sale right now?) or do something in lieu of a gift exchange, like offering your services or doing a Secret Santa where each giver only has to shop for one other person. With a little inventiveness, you'll be able to celebrate AND save.
Big dreams come calling on November 30, when the Gemini lunar eclipse sweeps through your ninth house of growth, adventure and entrepreneurship. A big idea for an indie business that's been brewing since May could turn into reality. You might score an offer that involves relocation or a long-distance company (possibly even based overseas). A surprise career opportunity could involve publishing, motivational speaking, sharing your expertise through online teaching platforms or even foreign language work. Expect the unexpected at an eclipse, and welcome new ventures that might be far outside your normal scope!
Key Dates:
November 1: Mercury-Saturn square
This is the second time these planets square off this season, and this go-round, the messenger planet is retrograde. You may believe you've thought through every angle and can talk about something in a calm, cool, objective way, but the first critical word could cut you to the quick. If you must engage, consider putting your thoughts into a carefully constructed— and well edited—email. You'll get one more hit of this energy on November 6, when Mercury is direct and communication might be easier.
Love Days: 20, 25
Money Days:5, 15
Luck Days: 3, 12
Off Days: 10, 27
This content is created and maintained by a third party, and imported onto this page to help users provide their email addresses. You may be able to find more information about this and similar content at piano.io
Source link